English
Shooting Star Legend

There is a legend that a shooting star once divided into three and fallen in Bisei-cho.
People made three shrines:Hosio-jinja,Takahoshi-jinja and Myoh-jinja at the place that the shooting star had fallen in.
Negai Kanau Machi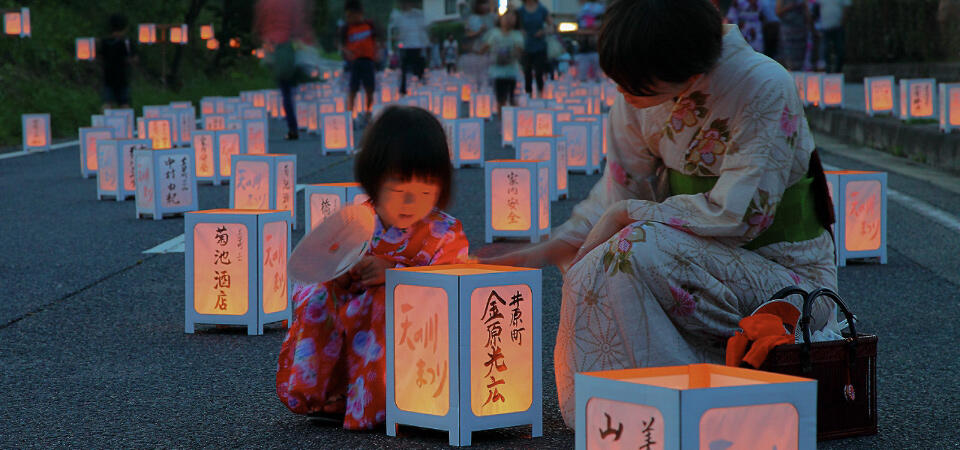 In honor of legend,people in Besei-cho conduct a variety of activities,conservation of nature and starry sky,promoting.
The town is called "Hoshi-no-sato(Star town)""Negai-kanau-machi(The town which makes your wishes come true).
The Light Pollution Prevention Ordinance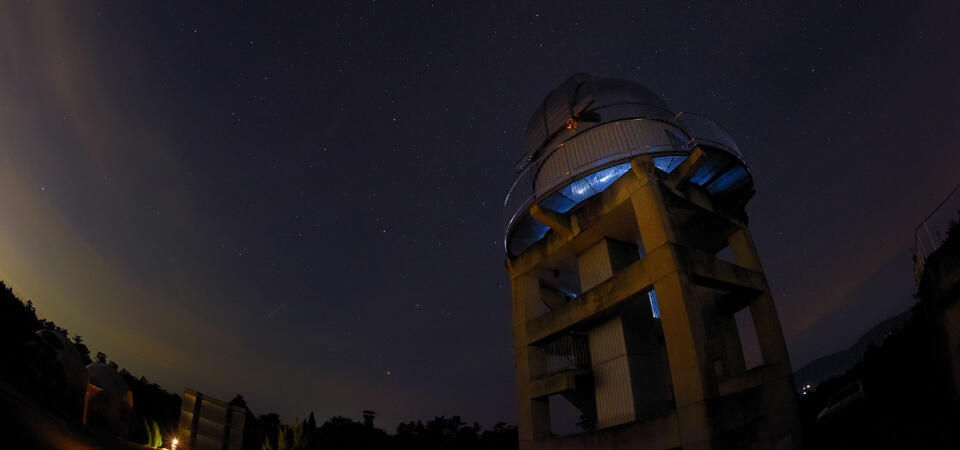 Bisei-cho is the town which established "the Light Pollution Prevention Ordinance" for the first time in Japan (November 22, 1989).
For example, in the night using unnecessary light and shining light into the sky are banned.
Without inhabitants' cooperation and understanding the ordinance, it is impossible to prevent light pollution.
Here is the best place for star watching, because the dark night sky is protected from the city light.
Bisei Astronomical Observatory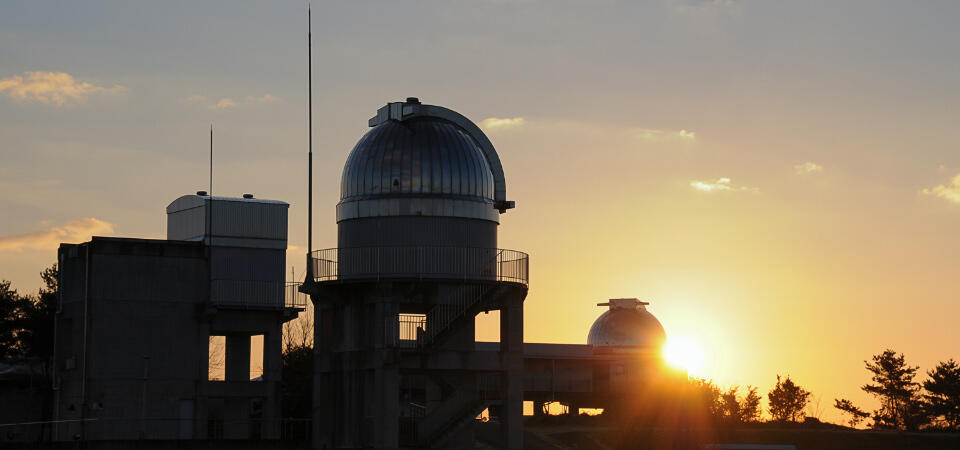 This observatory has a101cm aperture sized telescope. One of the biggest public telescopes in Japan.
You can enjoy stargazing using the telescope under the directions of specialists
Hoshizora (Star-watching) Park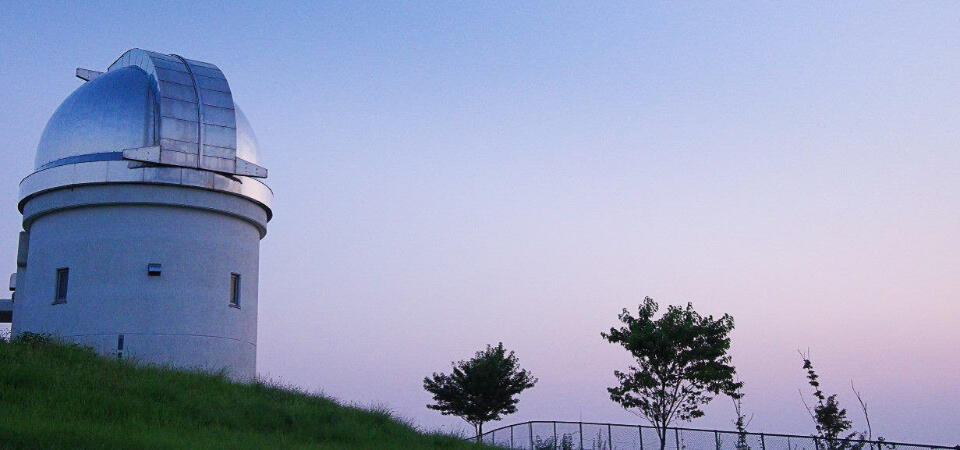 It is located at a height of 514 m above sea level. If weather is good, you can see Mt. Daisen in the north,
and the Seto Inland Sea in the south. There is a post at the entrance, and you can mail a strip of paper on which you wrote a wish.
The slip will be burned at Hoshio shrine and it is said that the wish comes true.
Entrance charge: Using the space in front of the observation facilities is free (For using the facilities, pay and reservation are required)
Contact: Bisei Observatory (0866-87-4222)
Website: http://www.bao.city.ibara.okayama.jp/hoshizora/index.html(Japanese only)
Yumegahara
In this theme park you can enjoy a historical townscape of the Middle Ages (around 12th to 16th century).
There are replica houses of samurai and farmer, and they look like a film set.
You can enjoy dressing-up kimono and dyeing cloths as an option.
Entrance charge: Adult: 500 yen/Child: 300yen
TEL:0866-87-3914
Contact: 0866-87-3914
Opening hour:9:30~16:00
Close: Thursday, a day after public holiday, the year-end and New Year holidays
Website:http://www.ibara.ne.jp/~ts-yume(Japanese only)
Kagura Museum
KAGURA is performance as prayer to God from ancient time, also it is entertainment of inhabitants in this district.
Masks and costumes used for the performance are displayed here.
In autumn, a big stage is held in Yumegahara, next to this museum and many fans gather.
Entrance charge: free
Website:http://www.ibara.ne.jp/~ts-yume/kagura/densyoukan.html(Japanese only)
Onigatake
At Shiraito-no-taki and Onigatake you can see beautiful cherry blossom in the spring, and colored leaves in autumn.
FUREAI Center

This accommodation is for training seminar of groups(to be 5 or more,
Maximum 100).
Check-in: Before 17:00
Check-out: Within 24H from check-in time
Equipment available: Bathroom, Kitchen, Parking
CAUTION
Need to pay accommodation fee into the specified bank account (CHUGOKU
BANK, HIROSHIMA BANK TOMATO BANK) 7days before check-in date.
<Accommodation fee>
3,500yen/room
Additional fee will be charged at the check-out time (Cash only).
<Additional fee>
Electricity and water charge: 200yen/person
Air conditioning charge: 1,000 yen/room (at summer and winter season)
Charge for use of gymnasium and meeting rooms: Please ask reception.
Contact: 0866-87-3115
Hoshinosato Aozoraichi
Fresh vegetables full of vitamins and minerals! Handmade souvenirs! Baked good!
Hot noodles! Traditional Japanese thatched roots! Here time stops in comfort.
Shop hours:8:00~18:00
Closed:Tuesday
Access
You can arrive at Bisei-cho by Hokushin bus from Yakage-station.
But it is useful for you to drive a car,because the number of bus servisies is low.